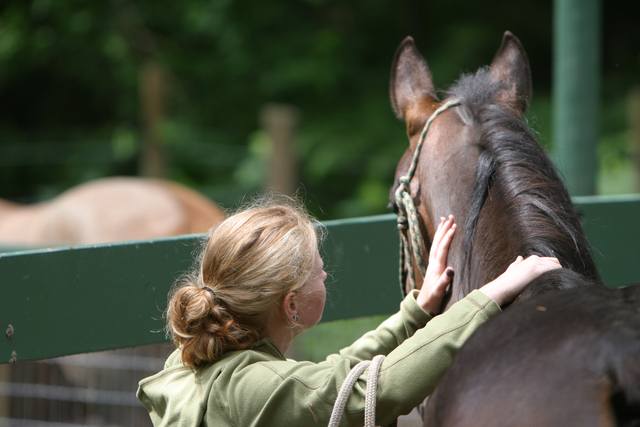 Equine Guided Education provides the breakthrough in life you need.
EGE is the novel approach of utilizing the acceptance, empathic understanding, animal instincts and intuition of horses to provide a safe, yet honest, reflection of yourself in life frequently resulting in new horizons and ability for the client.
Equine Guided Education "EGE" is a facilitated experiential learning process where the horse becomes the teacher, a mirror for you to gain profound insights into your heart, developing your intuition while helping you find your individual truth.
Through facilitated interactive exercises with the horses you have an opportunity to get in touch with your true nature, find clarity, heal old stories and traumas that limit us in life and discovering and living our life's purpose. Learn how to build better personal and business relationships in your life.
No Prior Horse experience necessary.
Felisa Holmberg, a Rolfer and your EGE Facilitator, is experienced in the personal journey each of us face and facilitating this unique work with horses to provide the change you need.
Certified Equine Guided Educator (Equine Guided Education Association)